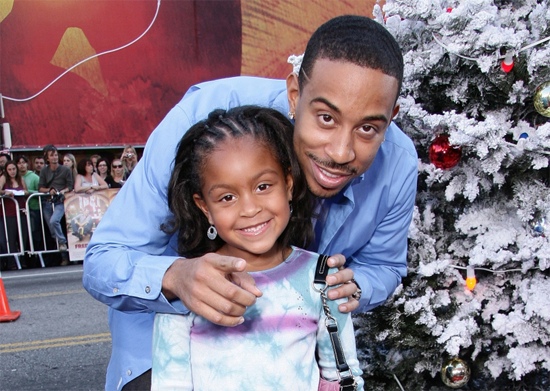 Philanthropist, rapper, father, grammy award winning artist, actor Chris "Ludacris" Bridges gets kids in gear as they head back to school with a little help from his ten year old daughter. The website has all new songs and artwork. The website originally launched in December of 2011 and earned much notoriety. Mr. Bridges announced the re-launching of the website right in time for the back to school rush to get kids back in the learning spirit; the site karmasworld.com is sure to be a big help.
Karmasworld.com teaches children from grades 1 to 3 and 4 to 6 academic lessons about math, science and geography, as well as ethical and social issues like manners, honesty and kindness, through original songs, games and stories. The lesson plans were created with the help of teaching professionals.
The story wouldn't be complete if I hadn't visited the website and its pretty neat. It starts off with an introduction and goes into a song about Karma with a seamless transition into learning about the United States and the seven continents. The website was Ludacris's  daughter, Karma's idea; be sure to check it out with your kids today!
About Karma's World The result is Karma's World, which upholds the standards that Chris set. It is a site that encourages children like Karma to learn in an atmosphere of fun, offering academic lessons as well as ethical ones. It teaches the Golden Rule: how to treat others the way you would want to be treated. It teaches an understanding of karma: how doing good deeds can bring good into your life. It shows the importance of manners and the rewards of hard work. It reflects Chris' belief that the habit of working joyously from the heart opens the door to children for a lifetime of meaningful success.
About Karma
Karma Bridges is a third grader who lives in Atlanta, Georgia. She loves singing and dancing and is an advocate for recycling and keeping it green. She and her daddy have a dog named Castor, who is as smart as Smartacus. More than anything, she wants everyone who visits this site to feel welcome and join in the fun!
SOURCE: karmasworld.com